The House is happy to celebrate this year its 190th anniversary.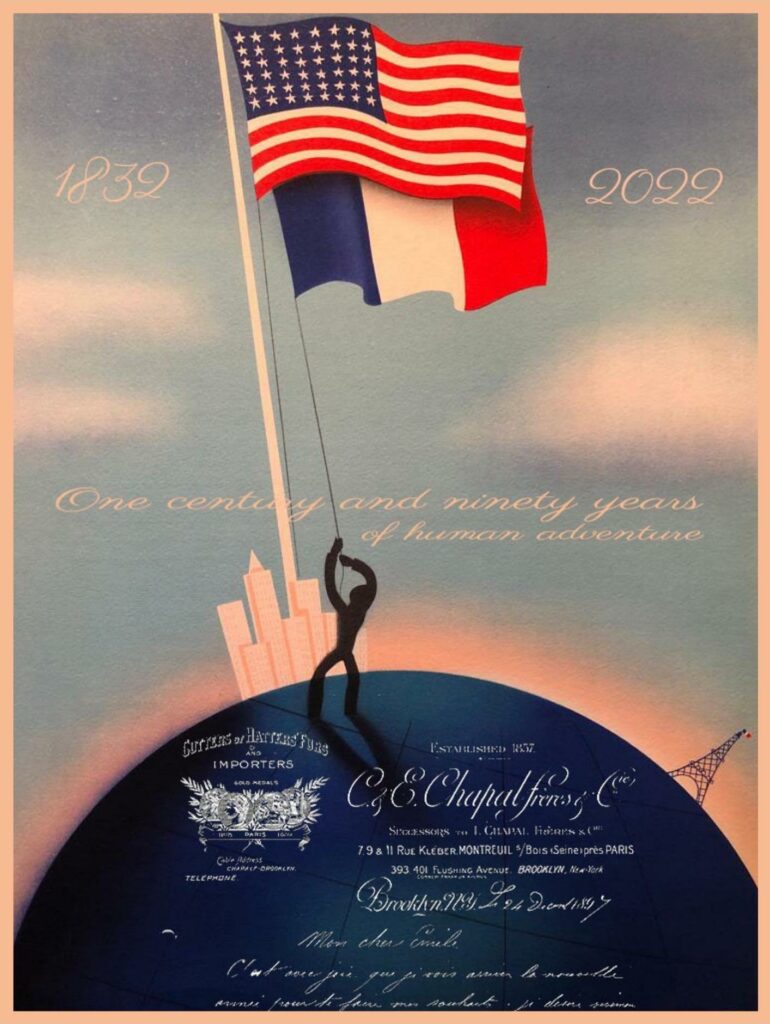 The adventure began in 1832 with the opening of the first manufacture in Creuse, France.
Thanks to its precursor techniques, CHAPAL became rapidly a reference in the manufacture of skins and the quality of dyes.
The conquest of America seemed evident to the first generations : tannery, factory for hat and rabbit skin coat drove the company to an international success.
In France, CHAPAL established its expertise firstly in leather through manufacture of jackets and aviator outfits – a reputation growing over the centuries in automobile world but also in fashion and luxury.
In the 1970's, the company became the official supplier and manufacturer of ready-to-wear furs for Christian Dior.
These developments upgraded CHAPAL to the rank of the greatest French luxury houses with a unique artisanal know-how and 100% Creusoise production, in its own workshops.
Attached to its heritage, the House offers nowadays collections highlighting its audacious past, reserved for aesthetes from all over the world, reflecting its origins.