Maison CHAPAL was lucky enough to collaborate with Dandy Magazine for its December 2021 edition. A great opportunity to show several silhouettes reflecting classic elegance enlightening the luxury quality of CHAPAL leather.
This Fall/Winter edition enhances glamourous lifestyle through exclusive photo shoots :



Sharing the scene with friends from the resort, wearing among others our merino wool Poncho, Morrison Jacket & Country Pilot Pants.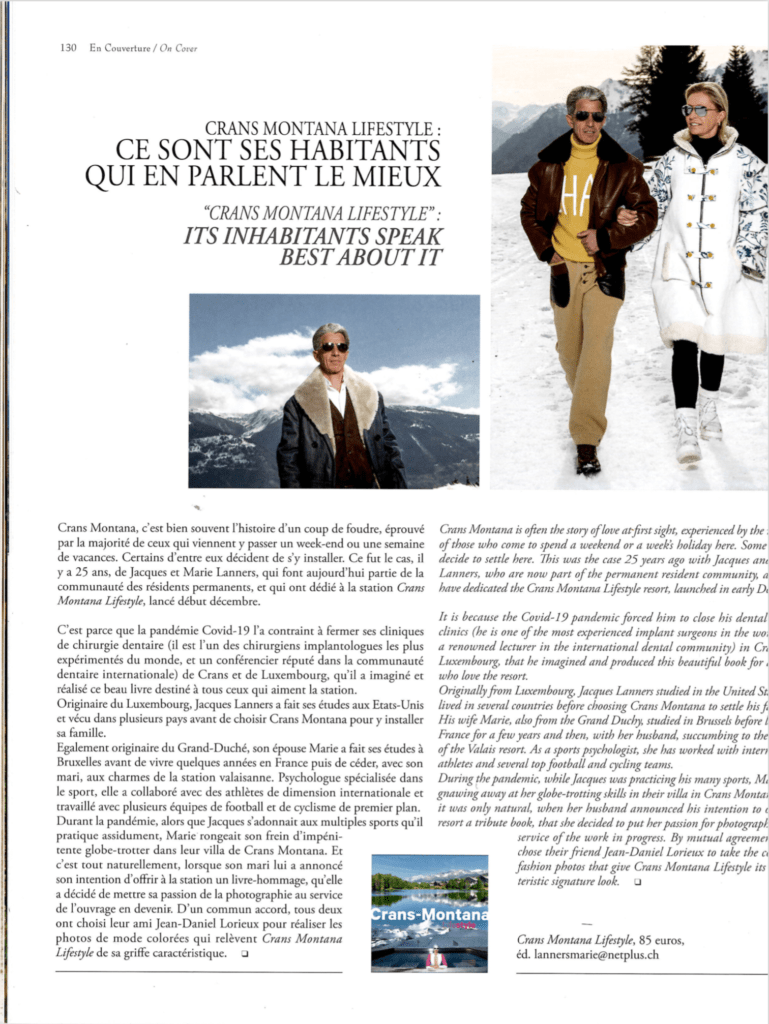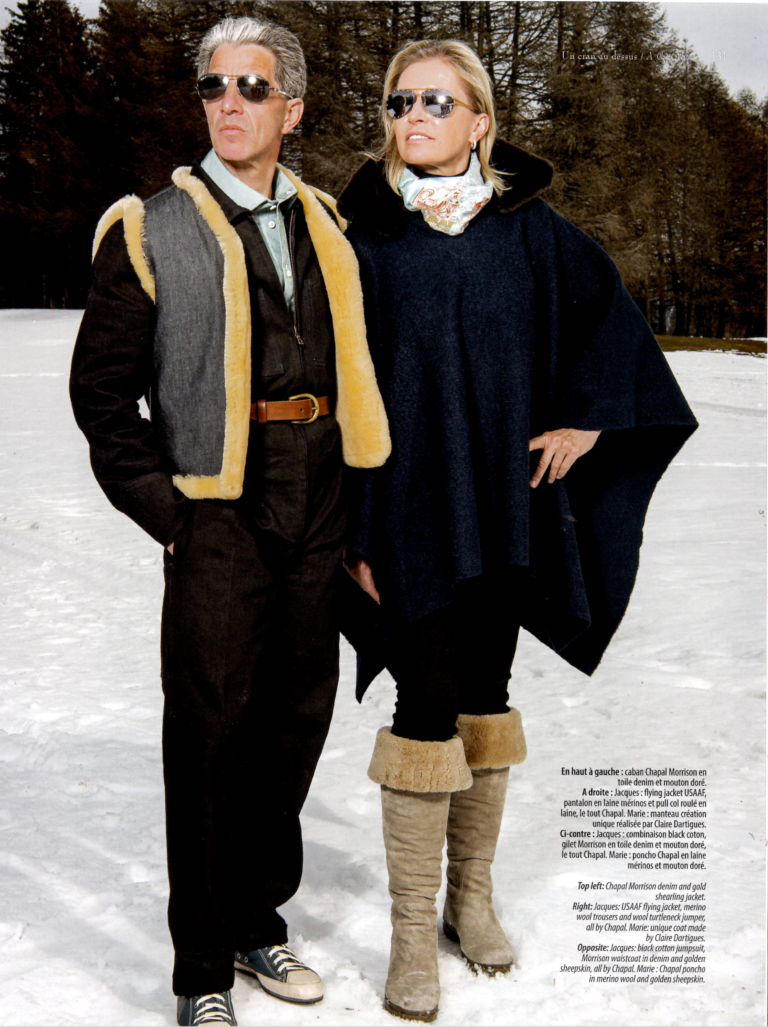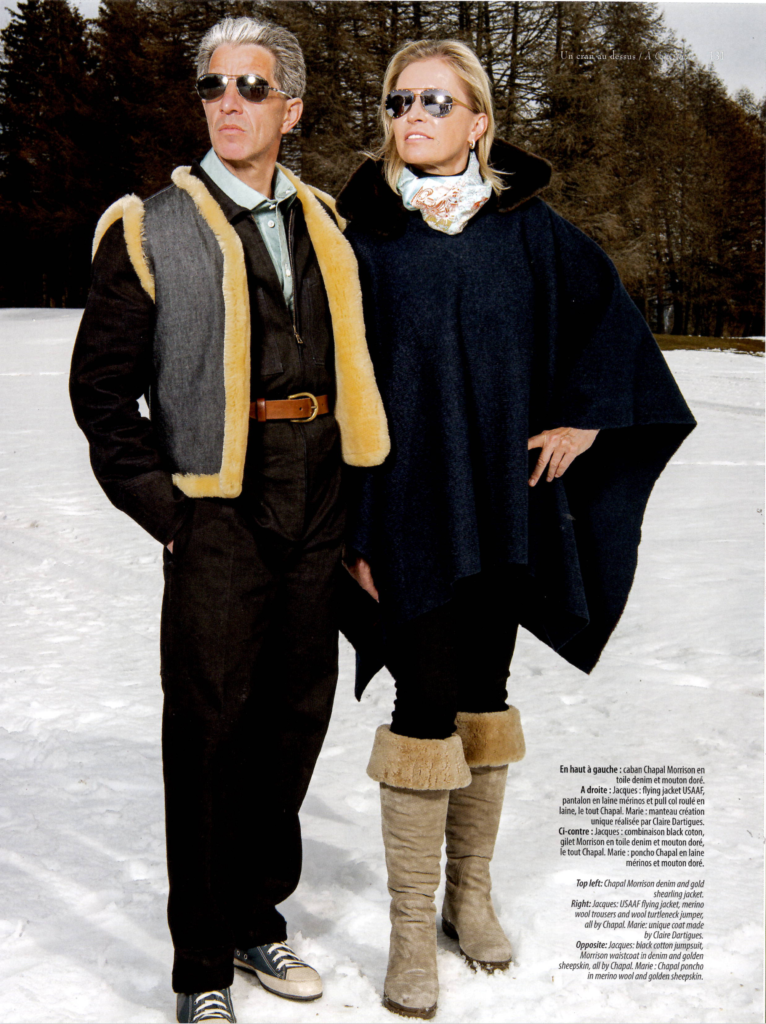 2- At Chateau d'Epinay – another colorful bucolic scene in the French countryside –
Models highlighting retro chic style with automotive influences for which the brand is renowned.
Friendly family atmosphere among the orchards and the stud. Classic car mixing contemporary outfits for 2 generations.
Style by Pierrick Mathon.
With the contribution of Bernard Fouquet – Richard Biedul – Edouard Kupiec – Marike.L – Sandra Ackerl.
Photographer: Jonathan Daniel Pryce – Jean-Baptiste Pellerin.